And now that it's 2018, here's my new list of goals for the year! Like last year, I'm writing these down to keep myself on track and remember them throughout the year. If I don't complete something, oh well. I won't beat myself up over it. They're more like guidelines than resolutions, but they give me things to work toward.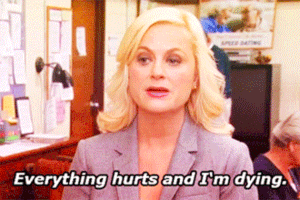 Health
Lose weight. I have slowly gained some excess weight over the last couple of years, and I'm committed to getting rid of it! I'm doing this to feel more energetic, become a more effective rider and (being honest) to feel a little more confident in how I look both in general and for my wedding. I have a goal weight, but I don't think I'm going to share it here. If you are thinking of losing weight this year and want to chat more about it or have an accountability partner, just shoot me a private message!
Meal planning. This goes hand-in-hand with my first goal. Mindfully planning meals will make it easier to eat healthy, not eat out after a late night at the barn, and also save me money. All great things!
Do upper body/core strength training twice per week, for a total of 100 workouts in 2018. We have a chalkboard hanging in our kitchen, where I'm going to keep a running tally of my strength workouts.

Horsemanship
This winter, practice standing wraps until I can consistently do it well and efficiently.
Read the USEA rule book!
Learn the 2018 USEA dressage tests.
Ride 3x per week including 1 weekly lesson.
Complete at least one horse trials. I enjoyed having this goal last year and it helped take all the pressure off to "do well" since the goal was simply to finish.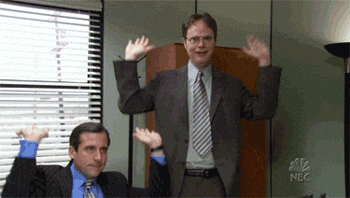 Happiness
Get married! Have fun with the rest of the planning process and enjoy the Big Day. As much as possible, don't let stress overtake the fun.
Actively do things that contribute to my happiness/mental health. Declutter. Clean out closets. Don't let jobs build up until they feel overwhelming. Practice the "one minute rule" – if a task will take one minute or less, just do it without putting it off.
Watch less TV. In conjunction with my fiance, we're planning to watch less Netflix after work. Instead, we'll do things like strength training (woo, accountability partner for a health goal!), play cards or read. Not that there's anything wrong with Netflix, we just tend to come home, make dinner and camp out in front of the TV a little too often.
Write what's fun. I like blogging, but a number of posts per week requirement makes it less fun and more stressful. I also have considered writing a book. Maybe this is the year to do it.
What are your goals for 2018? It's going to be a great year!