As Olivia has wisely said, words have power. I have been thinking about this the last few days. Some context. I have just a few things going on in my life right now.
I am getting settled in a new job, which is wonderful but mentally taxing and has a lot of Very Important Paperwork like tax forms that bend my brain; my husband and I are moving out of our condo and we are in the process of buying a house, which is also wonderful but anyone who has ever moved knows how much work it is, and I now can't find things like a mug for coffee or a spatula to make my dinner which by the way now consists of simple things that can be made in an Instant Pot or in one of two pans I haven't packed yet; I'm working full tilt on a freelance side project to complete everything that's due in September by Friday, because between moving, traveling and horse showing I basically won't be able to do any of it in September, which means I'm working many a late night after my regular job; the Area IV Championships are just two-and-a-half weeks away but remember that I'm moving so I'm worried I'm going to pack something important like, I don't know, my show coat and helmets, somewhere that I can't get to them; oh and Duke has been slightly lame for a week so that's required bute and wrapping and hock injections, and thank goodness it mostly seems to just be that he's footsore from new shoes but that could last another week according to the vet which means I will have one week and two days to ride before we leave for the show, and also this means I've missed my last three lessons and who needs lessons right before their biggest show of the season?
So you can see why I might be a little overwhelmed.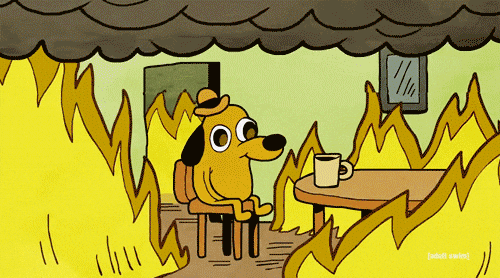 But I have realized that 'overwhelmed' is a lazy word to use in this case. Because I'm not, really. And saying, out loud, that I am overwhelmed, can actually make that true.
In reality, I am:
Busy
Tired
Under pressure
Organized
Hard working
Logical
Accomplished
Capable
I finally hit on the word "capable" today and it instantly made me feel calm, strong and, um, capable. I can do all the things that need doing. I'll do them well. And if I pack something away that I need for the show, I'll either find it, borrow it or buy it.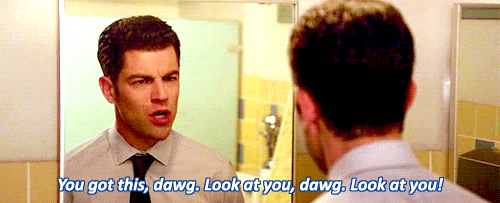 So if you'll excuse me, I'm going to go use my powerful words to give my self a pep talk in the mirror a la Schmidt from New Girl.