Whoa, where did the first three months of 2018 go? It's already time to check in on my goals for the year! Let's get right into it.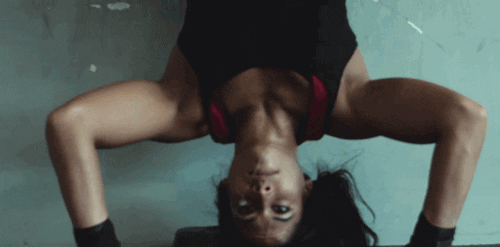 Health
Lose weight. This one is going great! I have been using Weight Watchers and have lost 14 pounds so far. I'm feeling more energetic, fitter and overall just happier.
Meal planning. This is going pretty well. I generally plan meals for the week based off of Weight Watchers and I like those weeks best. They're easy and I always have plenty of good food to eat. Sometimes life gets in the way and I don't do the best at planning meals, but it's easy to get back on track.
Do upper body/core strength training twice per week, for a total of 100 workouts in 2018. I want to amend this one. I do want to get stronger and for the first couple months of the year I was doing pretty good with my 2x per week schedule. But then I got sick, missed a few days, and suddenly felt that I was way too behind on my goal of 100 sessions to ever catch back up. Instead, I'm just going to reset and refocus. I've done a couple of Barre Classes with my sister and those suckers are HARD. Like, sore for 5+ days hard. I'm also looking to start up some yoga with the fiance.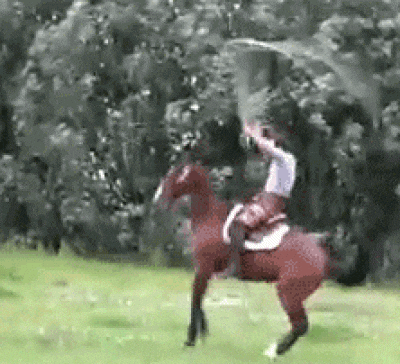 Horsemanship
Practice standing wraps until I can consistently do it well and efficiently. Haven't made too much progress on this one. It's been freaking cold and the last thing I want to do is take off my fleece lined gloves to practice wrapping and unwrapping. Springtime will be great for this.
Read the USEA rule book! In progress!
Learn the 2018 USEA dressage tests. In progress! I have run through a few of the Beginner Novice and Novice tests but honestly I haven't put too much effort into memorizing them yet.
Ride 3x per week including 1 weekly lesson. On track! Outside of Duke's recovery period, I'm on a great riding schedule.
Complete at least one horse trials

at Novice

. I enjoyed having this goal last year and it helped take all the pressure off to "do well" since the goal was simply to finish. I am updating this one to include that I would like this to be at Novice.
Qualify for Area IV Championships. This is a new one, and I hesitate to add it. I decided that this summer I want to have this goal because, after all, it's Lisa's Year of the Horse, so let's do this thing. If I don't make it, I won't consider it a 'failure' because there's a lot outside of my control on this one. However, it is what I will be working toward.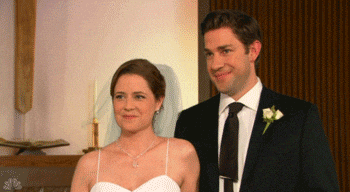 Happiness
Get married! Have fun with the rest of the planning process and enjoy the Big Day. As much as possible, don't let stress overtake the fun. In progress. It's harder not to let the stress overtake the fun right now since it's all the detail work at this point. But more fun stuff is coming up, from showers and fittings to the bachelorette – and the wedding itself!
Actively do things that contribute to my happiness/mental health. I was happy to be reminded of the "one minute rule" (if a job will take less than one minute to complete, just do it immediately). I recently found out that the act of making the bed in the morning makes you happier, so I might go ahead and try doing that. Maybe.
Watch less TV. We started off strong in this one but I think we could do with reminding ourselves of the goal. Now that spring is springing, we will have a lot more options for doing things outdoors after work, too!
Write what's fun. I think I'm doing this pretty well. Obviously, since I'm not on any type of posting schedule right now. But that's okay. It's not like I have enough other stuff going on in my life right now or anything…
Q2 is going to be super exciting, busy and wonderful. Honestly, though, this whole year looks to be pretty exciting, busy and wonderful. So much so, in fact, that I am fully aware that I'm currently living through one of those periods of life that I'm going to look back on and remember how freaking awesome it was. These are the good old days. And I plan to fully soak it all in.